Jumbo California Pistachios
Item #
SP-236-K141-1813806254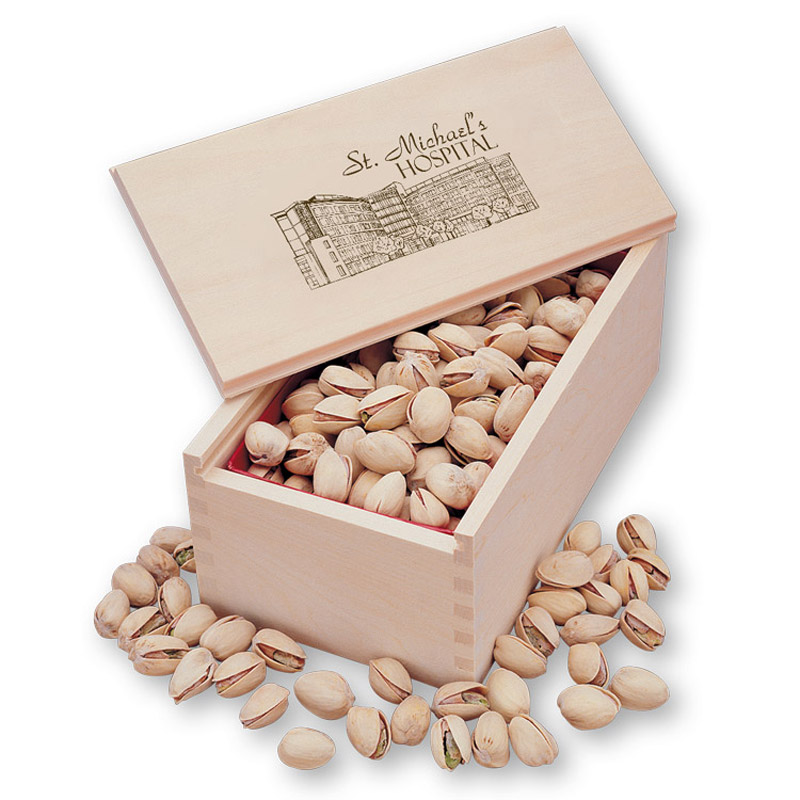 Request a fully customized quote
If you love extraordinary pistachios, you'll not only appreciate these, you won't be able to stop eating them. These are exceptionally large and flavorful "new crop" natural pistachios, straight from California, packaged fresh and crunchy in our wooden collector's box. A traditional holiday favorite, but they're the perfect and most welcome snack year-round. Ten-ounces come packaged in a gold-foil bag to lock in their freshness.
Setup Charge
Set-up charge: $50 (C). RC: $4.00 C
Imprint Includes
Price includes firebranded imprint on lid.
Additional Notes I
Ingredient Box: Jumbo California Pistachios, 10 oz.
Additional Notes II
Maximum size for enclosure cards: 6" x 4".