Chocolate Covered Almonds
Item #
SP-236-K124-1813806254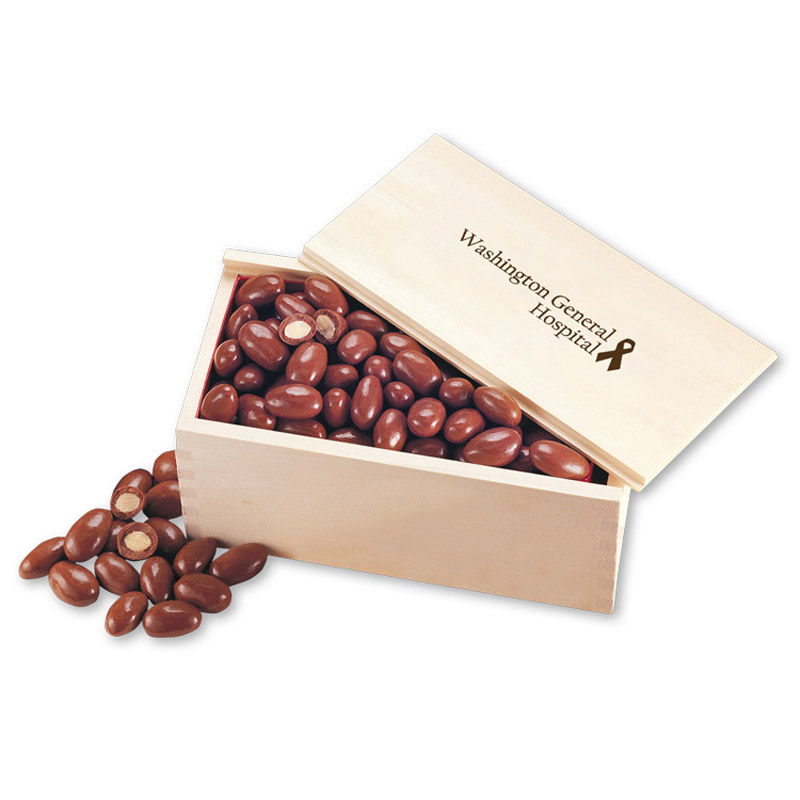 Request a fully customized quote
We'll tell you flat out: These are the biggest and finest Chocolate Covered Almonds we've ever seen. In fact, they're so superior to what you'll see in stores that your customers and employees will call asking where you found them. Colossal, freshly toasted California almonds are covered in rich chocolate! Over 75 come packed in this three-quarter pound box. What a treat!
Setup Charge
Set-up charge: $50 (C). RC: $4.00 C
Imprint Includes
Price includes firebranded imprint on lid.
Additional Notes I
Ingredient Box: Chocolate Covered Almonds, 3/4 lb.
Additional Notes II
Maximum size for enclosure cards: 6" x 4".
Additional Notes V
Kosher