Chocolate Almonds & Cashews
Item #
SP-236-K120-1813806254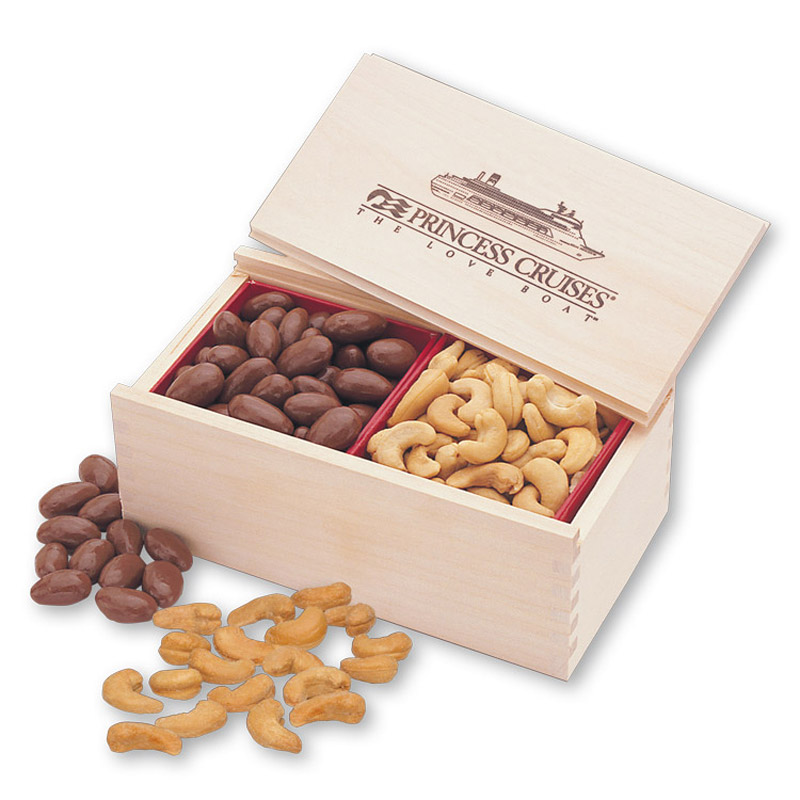 Request a fully customized quote
For those who are nuts about nuts - and that's just about everyone - here are two delicious favorites in one package. You get a five-ounce bag of Chocolate Covered Almonds and a five-ounce bag of Extra Fancy Cashews, nestled into the wooden collector's box. Your logo, holiday greeting, or the theme of your promotion is firebranded onto the lid. Satisfy two tastes with one marvelous gift.
Setup Charge
Set-up charge: $50 (C). RC: $4.00 C
Imprint Includes
Price includes firebranded imprint on lid.
Additional Notes I
Ingredient Box: Chocolate Covered Almonds, 5 oz. Extra Fancy Jumbo Cashews, 5 oz.
Additional Notes II
Maximum size for enclosure cards: 6" x 4".
Additional Notes V
Kosher