Honey Cured Spiral-Sliced Boneless Ham
Item #
SP-236-BB752-1813806254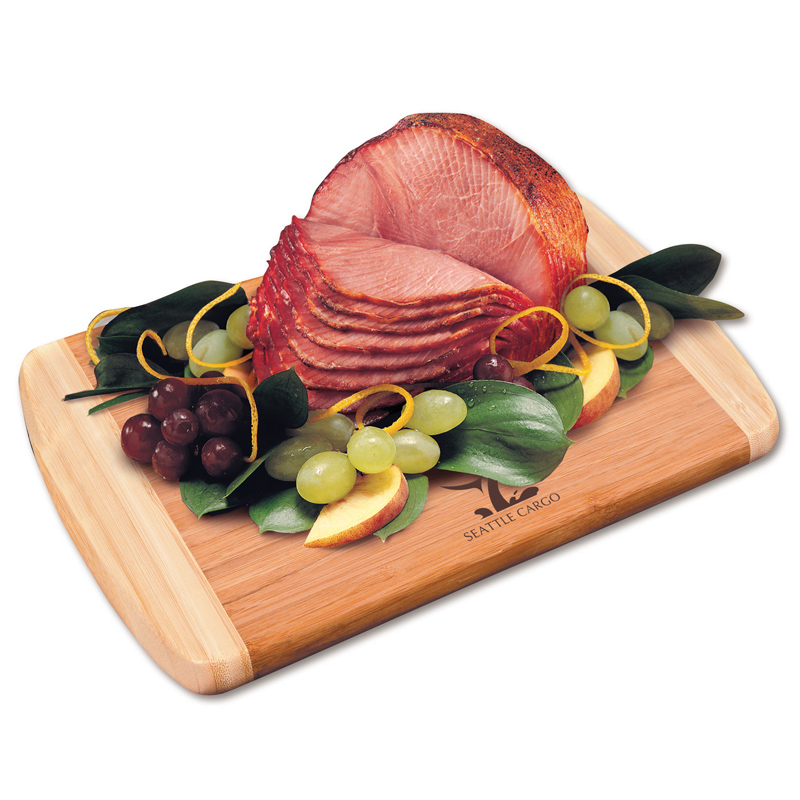 Request a fully customized quote
You can taste the rich, hickory smoked flavor in every slice of this superb three to four pound ham. It's accented by a honey cure that gives it a mild, sweet flavor. Fully cooked, ready-to-eat, low in salt and completely boneless... it's spiral-sliced the way ham should be! Your guests will be impressed and if you end up with leftovers... don't worry. Your future holds some of the best ham sandwiches you've ever tasted. Serve at room temperature or gently warm in the oven. Each ham comes with a sturdy Bamboo cutting board. The cutting board, firebranded with your logo, will be a year-long reminder of this delicious gift. Serves 6-8.
Setup Charge
Set-up charge: $50 (C).
Imprint Includes
Price includes firebranded imprint on board.
Additional Notes I
Ingredient Box: Honey Cured Spiral-Sliced Boneless Ham, 3-4 lbs.
Additional Notes II
Not available for foreign shipment.
Additional Notes III
Price includes styrofoam insulated shipping carton.