Custom Sports and Fitness Apparel
Whether you're a local sports star, fitness guru or someone that plays for love of the game, custom sports apparel can help you celebrate your passion for sports, health and fitness. From kids soccer teams and football fans, to yogis and barre class babes, we have the personalized sports clothing you're looking for.
Get ready to motivate in custom fitness apparel designed uniquely for you, or your team. We're here to provide the custom printing and embroidery services you need to design for team expression, self-esteem and unity.
With Success Promos, you can choose from custom workout clothes for men, custom women's sports apparel and kids' custom sports clothes. We have the perfect workout gear for you.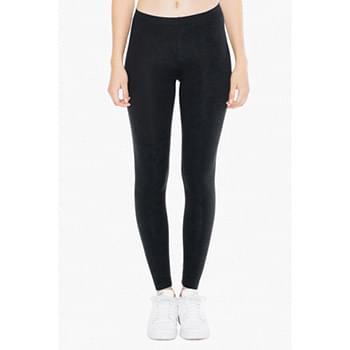 Design for Passion and Motivate Your Work Out
There are few places where passion is displayed as openly as on the football field or at the gym. Whether you're an epic long-distance runner, triathlete, or work out for fun, custom sports apparel can help you get into the spirit of your sport and empower you to train harder and get even stronger. Celebrate your sport, honor your passion and design with the energy you play with.
Design Ideas to Knock it Out of the Park
At Success Promos, we're all about enabling you to become your own designer and express yourself. Here are just a few design ideas to help you get the ball rolling:
- Adorn your custom fitness apparel with motivational quotes from your sports heroes, to channel their energy and inspire your team mates.
- Throw them a curveball and feature jokes and quotes unique to your team, that leave your opponents puzzled.
- Encourage and create unity among team players with custom sports apparel displaying team or player names.
- Send us your team logo, and we can ensure it's perfectly printed onto your custom sports clothing.
- Use your photographs, graphics and illustrations to create inspirational design.
Custom Sports Apparel for All
Sports and fitness is for everyone, with custom design. Here are just a few ideas to get you even more excited about creating your new custom fitness apparel:
- Choose personalized sports apparel to wear while watching your favorite team, live at the game or from the comfort of your own home.
- Design kids custom sports clothes to encourage young players and show your support.
- Prefer to work out solo? Design custom fitness apparel uniquely for you.
- Create custom sports clothing for local teams, company teams or school sports teams.
- Make custom workout clothes as gifts for your gym buddies, personal trainer, class leader or friends.
- Pick from our range of custom women's workout clothes, workout clothes for men and kids' custom sports clothes and start your own family team.
- Whatever your style, we've got the right custom workout clothes for you. Design your own t-shirts, sweatpants, shorts, caps, sweatshirts, socks, golf shirts, leggings, hoodies, tank tops, polo shirts, water bottles and more.
We complete large bulk orders and individual requests with care and attention to detail. No matter how many you need, you can trust us to create your custom sports clothing.
Design Your Custom Workout Clothes Today
With your creativity and our personalized sports apparel, you'll cross the finish line in no-time. The ball is in your court – go ahead and send us your custom design!